Last night we recorded a "very special" Weird Medicine from the RiotCast studio above the Comedy Cellar in the West Village. Thanks to the owner, Noam Dworman for giving us this incredible space to record! Rob Sprance, the co-owner of The Riotcast Network was there and made sure all the technical details were perfect as well as lending his special brand of micrognathic humor to the conversation.
This was a roundtable discussion with guests from RiotCast and XM103. The guest list included the delightful Kristin Montella from "Live From the Table", "News Whore" Mandy Stadtmiller from XOJANE.COM,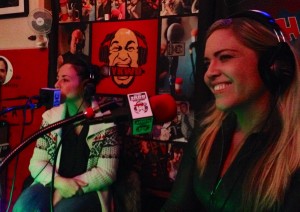 Dan Naturman also from Live From the Table and the one person I know who should be 10x more famous than he is. The panel was complete with the addition of the "Hardest Working Man in Radio",  Mr Sam Roberts.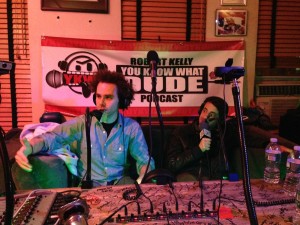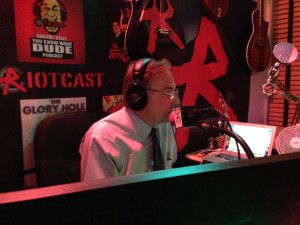 Topics included the differences in male-female approaches to intersex friendship, emetophobia (fear of puking), ObamaCare, male and female nocturnal emissions (wet dreams), and how many times a week a certain radio host has to "get the poison out".
This show will air on the RiotCast Network on 11-19-13.  "Your old pal"TM  Dr Steve will also appear on "The Hole" as well as Robert Kelly's YKWD Podcast this week.  Watch for some insertion-despite-the-lawyers on SiriusXM's Opie and Anthony show on Friday 11-15-13 at around 8-9am.