Dr Steve and Dr Scott answer uncensored medical questions. Due to technical difficulties, Dr Steve had to very poorly overdub two of the callers. Topics include post coital bleeding, nasal spray addiction, and aging ejaculate.
PS: Please check out our sponsors below.
The Amazon link just helps keep Riotcast and Weird Medicine going. Since you're going to buy stuff from Amazon anyway, please use this link! Click on it, bookmark it, and use it whenever you buy something from Amazon. This one easy step helps your old pals keep their dumb show on the air.
If you join Gamefly, they'll give you an extra free trial. Gamefly now has unlimited PC downloads for some games (this is FANTASTIC). Seriously, it's like NETFLIX FOR GAMES.
And don't forget:
AND!
We have a new sponsor: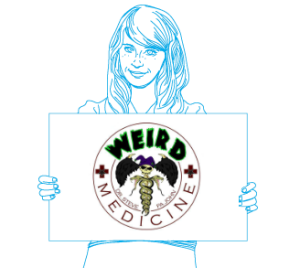 TING!   A wireless provider totally devoid of malarkey.  CHECK THEM OUT!
Also, check out HULU PLUS, the greatest streaming archive of TV that the world has ever seen!

yr obt svt,
Steve