Dr Steve and PA John answer uncensored medical questions. Topics include: morbid obesity, patient autonomy, a home wart treatment gone bad, and urinating in the shower. Adam's brother Josh talks about the emerging technology of 3D Printing and how it may someday relate to organ transplantation. Also we totally miss the fact that this is our 69th show for RiotCast and all the hilarious jokes that would have followed from this knowledge.
PS: Please bookmark the links below.
The Amazon link just helps keep Riotcast and Weird Medicine going. Since you're going to buy stuff from Amazon anyway, please use this link! Click on it, bookmark it, and use it whenever you buy something from Amazon. This one easy step helps your old pals keep their dumb show on the air.
If you join Gamefly, they'll give you an extra free trial. Gamefly now has unlimited PC downloads for some games (this is FANTASTIC). Seriously, it's like NETFLIX FOR GAMES.
And don't forget:
AND!
We have a new sponsor: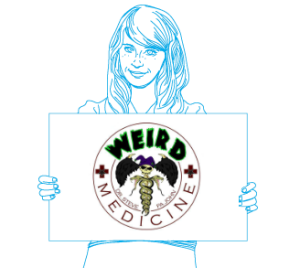 TING!   A wireless provider totally devoid of malarkey.  CHECK THEM OUT!
yr obt svt,
Steve