Dr Steve answers uncensored medical questions. Topics include: a visit from the great Rick Shapiro and his year in hell with the medical system, epididymitis, low platelet count, and the differential diagnosis of penile papules.
PS: Please bookmark the links below.
The Amazon link just helps keep Riotcast and Weird Medicine going. Since you're going to buy stuff from Amazon anyway, please use this link! Click on it, bookmark it, and use it whenever you buy something from Amazon. This one easy step helps your old pals keep their dumb show on the air.
If you join Gamefly, they'll give you an extra free trial. Gamefly now has unlimited PC downloads for some games (this is FANTASTIC). Seriously, it's like NETFLIX FOR GAMES.
And don't forget:
AND!
We have a new sponsor: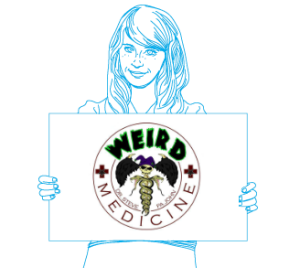 TING!   A wireless provider totally devoid of malarkey.  CHECK THEM OUT!
yr obt svt,
Steve